Thanks to all those that visited us at the 13th annual Suhaag Show at the Toronto Congress Center this past weekend.
Navy Blue – my new favorite color.  We used a lot of black last year and this year it's going to be Navy blue.  This past wedding season I think everyone over did the purple with outfits and decor.  I really didn't want to do another purple set up so i decided to use navy blue Taffeta, Hot pink Taffeta, Champagne Taffeta and Ivory sheer to soften everything up.   The ivory panels in the backdrop were 3-D which created some depth.  Flowers we used were different shades of pink roses, lavender roses, aqua blue orchids, purple orchids and white hydrangea.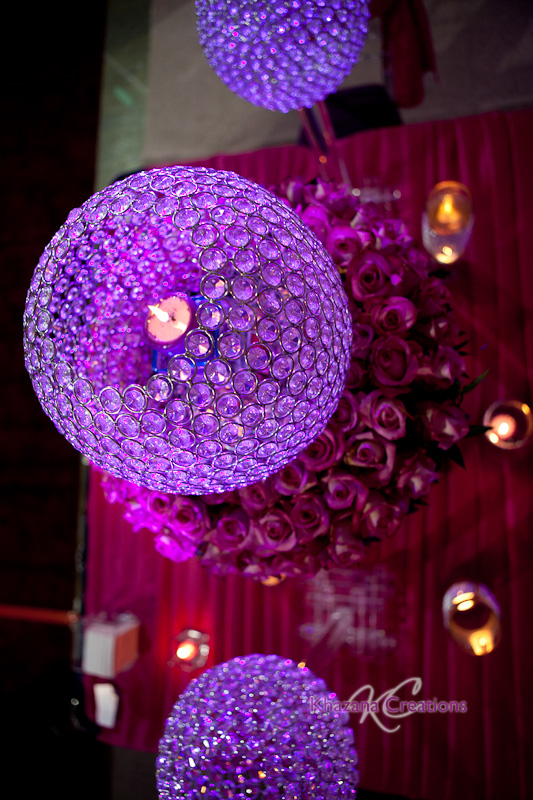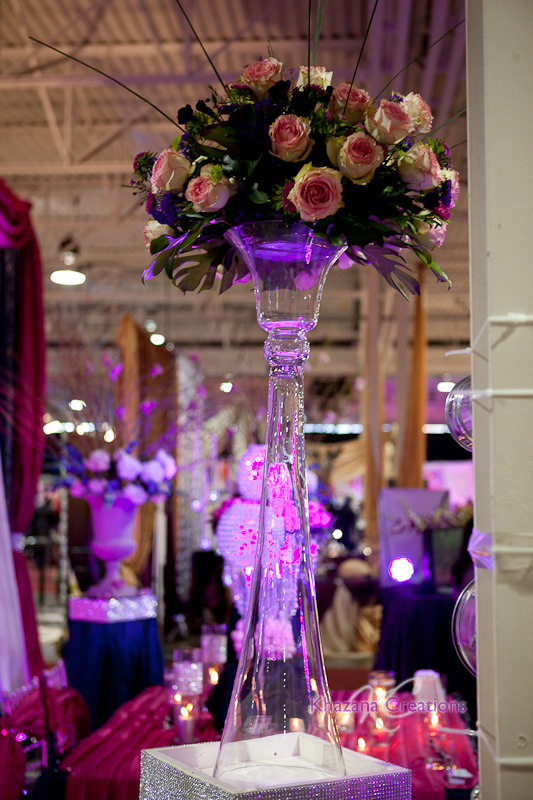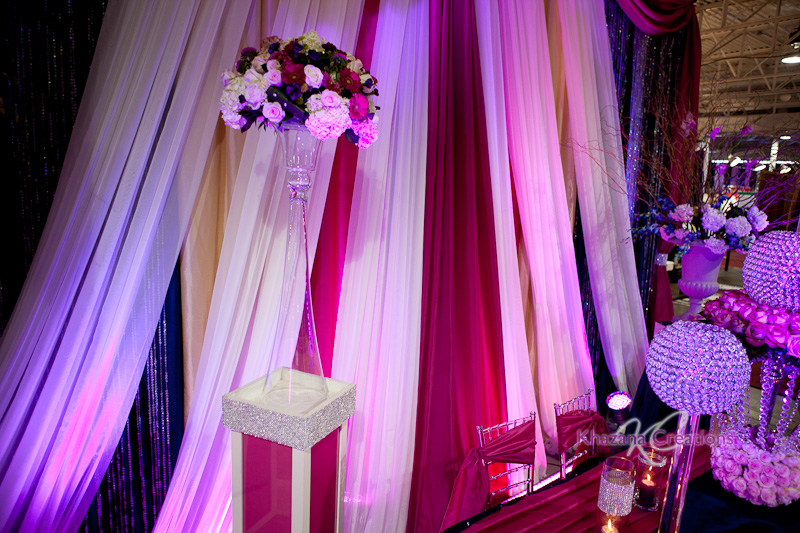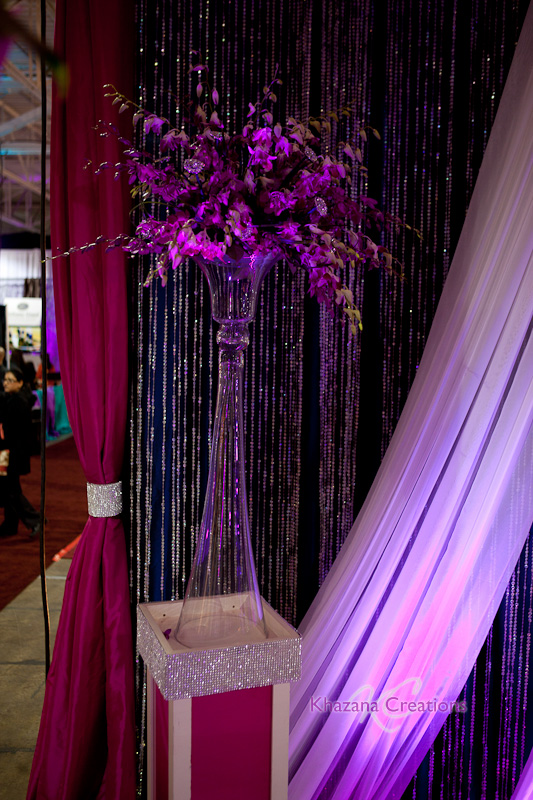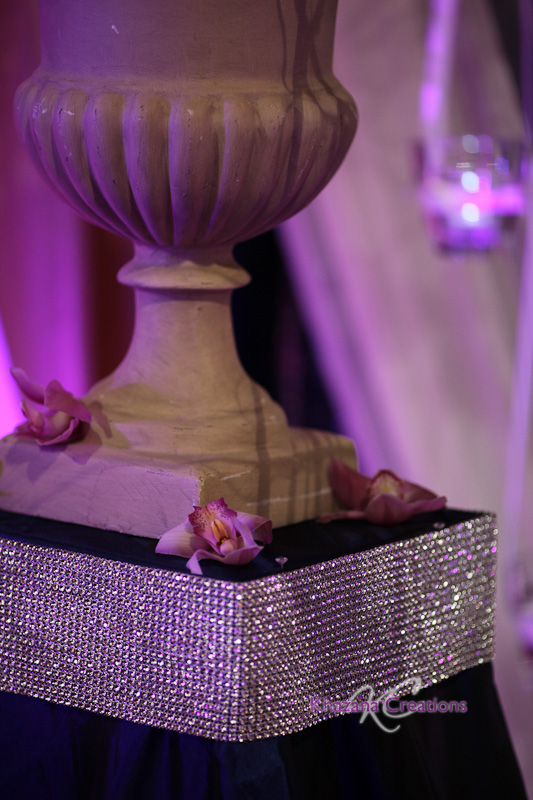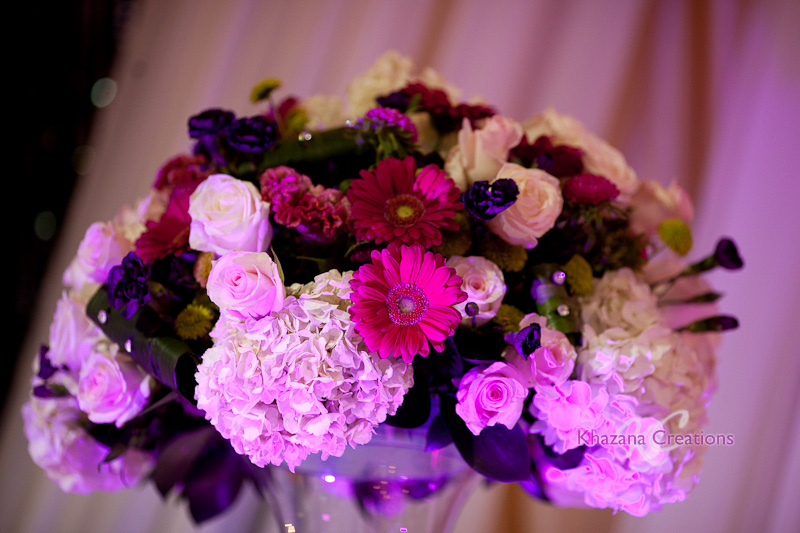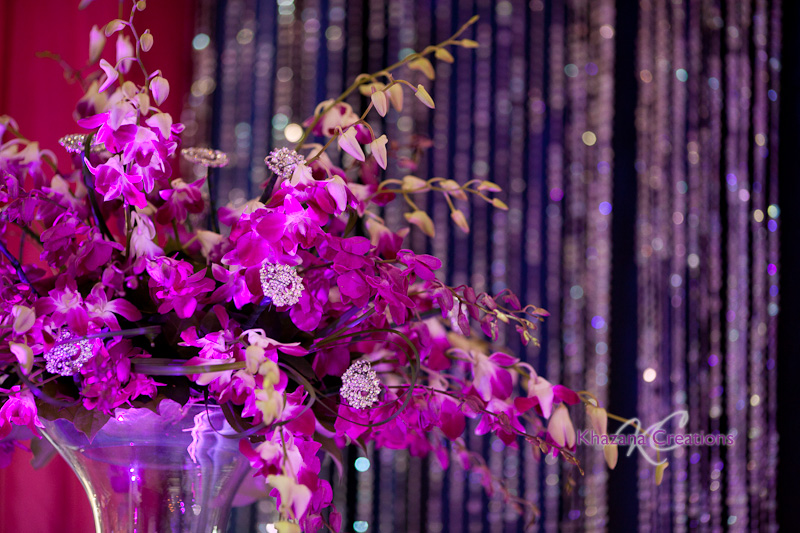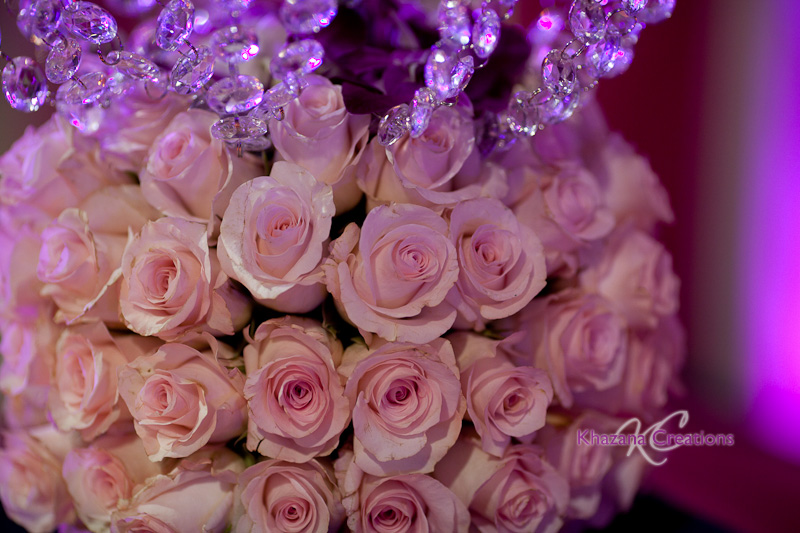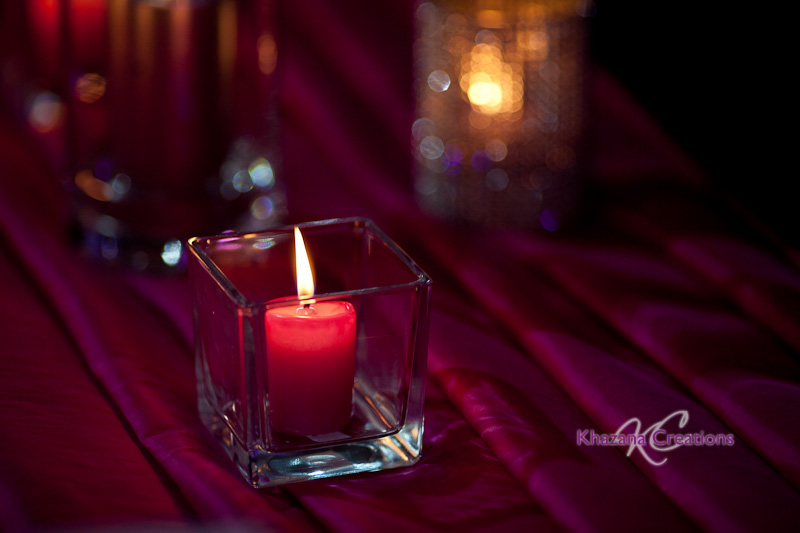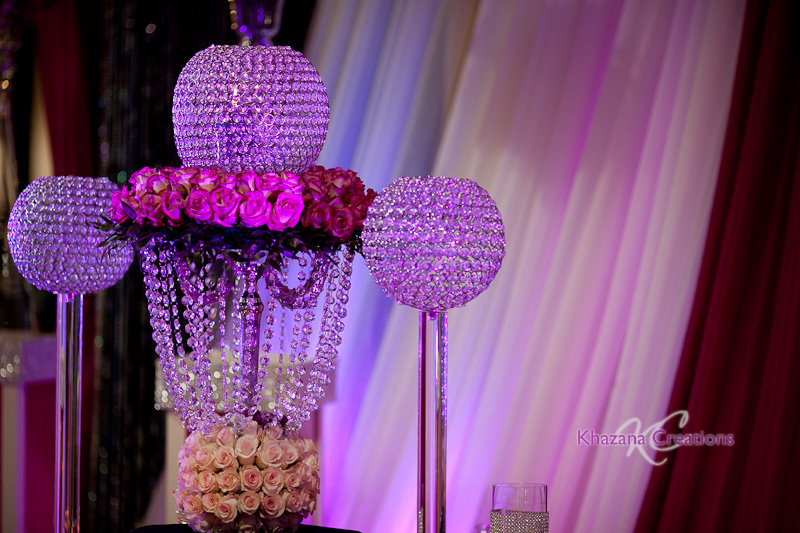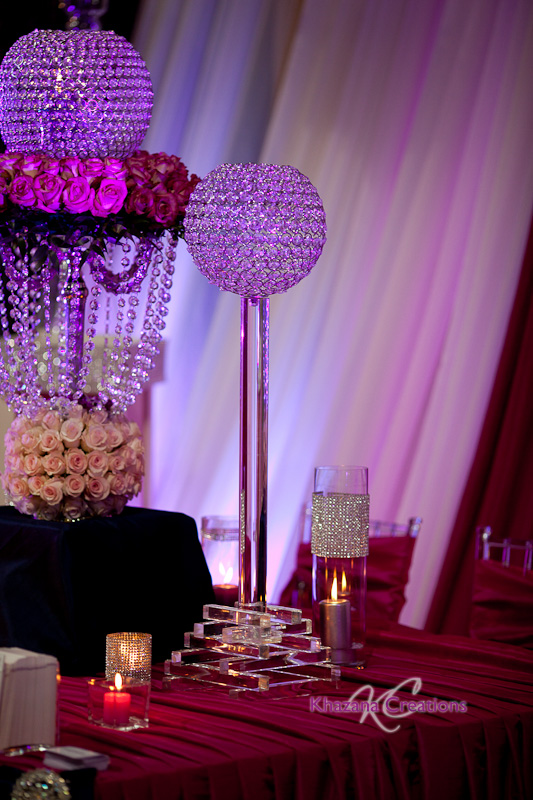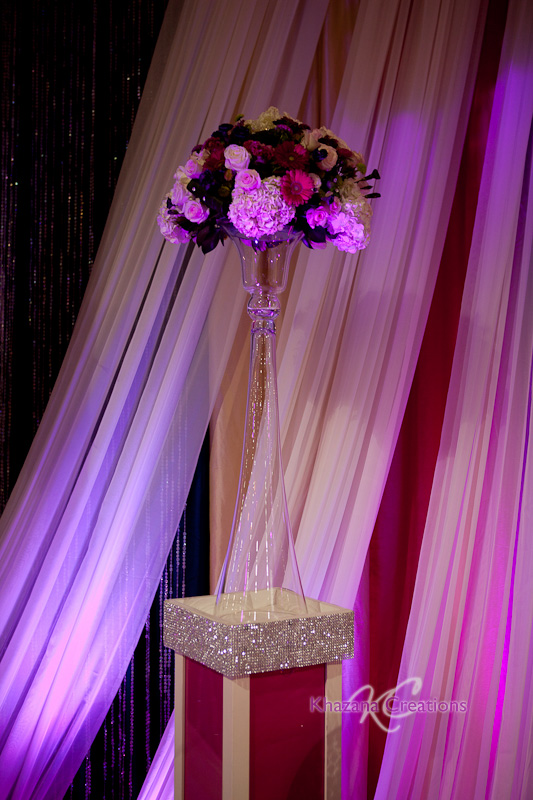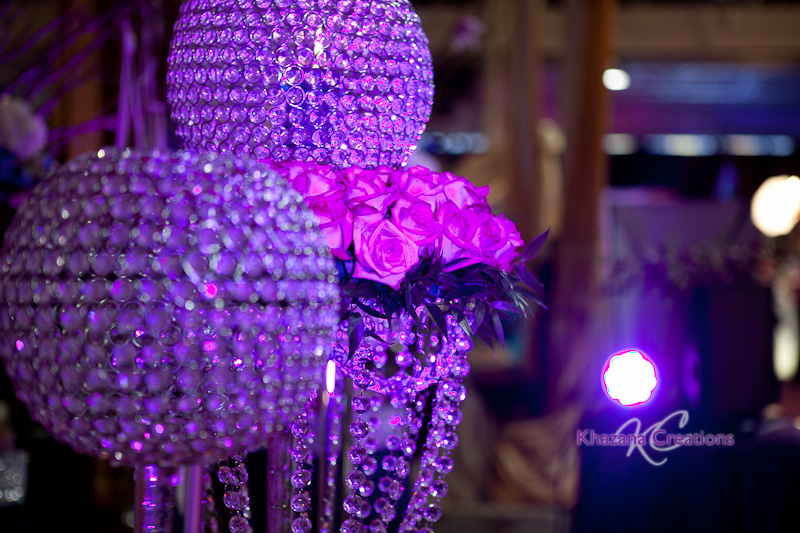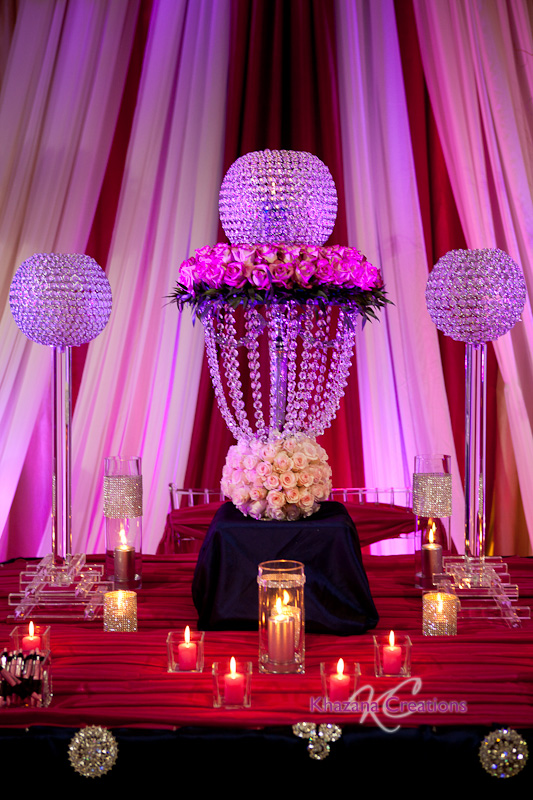 Have a nice fall season!
KC